NILE Online Courses for English teachers
NILE Online offers interactive, tutor-led teacher training and teacher development that you can fit around your busy working life.
With just five hours a week of online study time, over an eight week period, you will learn skills and practices that you can apply to your professional life straight away.


NILE Online is the first online course provider aligned to the Cambridge English Teaching Framework. NILE Online courses are also formally aligned to the Eaquals Framework for Language Teacher Training and Development.
Our trainer training courses, From Teacher to Trainer and Trainer Development, are also aligned to the Cambridge English Trainer Framework developed in collaboration with NILE.
Introducing NILE Online
Each course is designed and run by a NILE tutor with experience and an international reputation in the topic area, and has a maximum of 16 course participants.
We employ a range of multimedia and bespoke activities to truly exploit the digital medium.
You will be able to choose when and where you study, as long as you stick to the unit deadlines. Occasionally courses will feature synchronous sessions such as live chats, webinars and video conferencing sessions, and these will be at a time agreed by participants and your course tutor.
You will work towards the production of an assessed product in each course and receive a certificate of achievement for this and your participation in course activities.
All NILE Online courses uphold the NILE tradition of excellence in tutoring, materials, support and engagement.
NILE Online co-founded Aqueduto, an organisation set up with the dual aim of helping training providers highlight the quality of their online courses and end users identify those providers.
NILE Online was shortlisted for the 2015 ELTons award for Digital Innovation.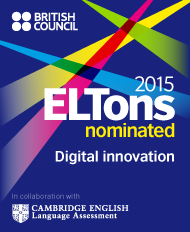 Below are some courses which are currently available. You can purchase the courses from our website Nhasachngoaivan.vn
| | | | |
| --- | --- | --- | --- |
| NILE Online Courses | Course Description | Date | How to apply |
| Classroom Activities, Interaction and Motivation | Classroom activities and management techniques for teachers at any stage of their career. | 24 April - 28 June 2017 | Click here |
| From Teacher to Trainer | A preparatory course to help teachers make the transition to teacher trainer | 24 April - 28 June 2017 | Click here |
| Teaching English in Pre-Primary Education | A course of principles and practice of early childhood language education (3-6 year olds). | 24 April - 28 June 2017 | Click here |
| Material Development for Language Teaching | For experienced teachers (B2) who want to develop their materials development skills. | 24 April - 28 June 2017 | |
| Content and Language Integrated Learning (CLIL) | A course to help teachers in bilingual or multilingual CLIL settings | 24 April - 28 June 2017 | Click here |
| Testing, Evaluation and Assessment | A course for education professionals involved in testing, introducing key concepts, principles and practices in language testing and assessment. | 24 April - 28 June 2017 | |
| Teaching English for Academic Purposes | This course develops skills in practical aspects of EAP instruction while gaining critical awareness of the theory behind it. | 24 April - 28 June 2017 | |